Educate to Elevate at Elevated Academy
Elevated Academy believes every student we work with has the power to reach their full potential. No excuses. No negativity. We are your team. This is your community. Elevate with us at The North Phoenix Learning Center!
Located on the Accelerated Learning Center Campus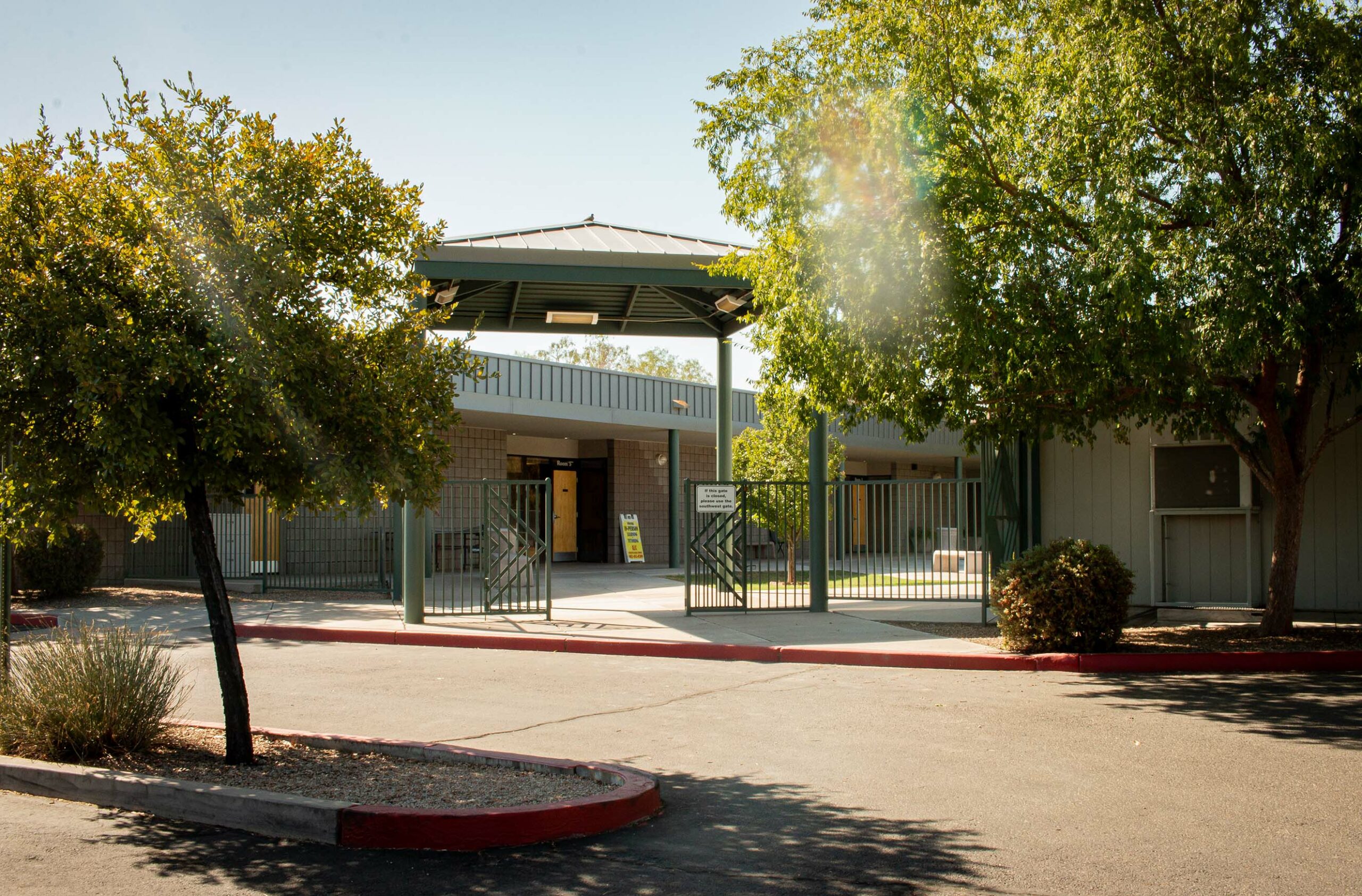 Welcome to Elevated Academy!
Elevated Academy's North Phoenix learning center is located at The Accelerated Learning Center. We are proud to be partnered with The Accelerated Learning Center in the North Phoenix community!
The North Phoenix Elevated Academy Learning center is a great place for students to learn and work with their mentor. Our classroom gives our students a safe and inviting environment to learn.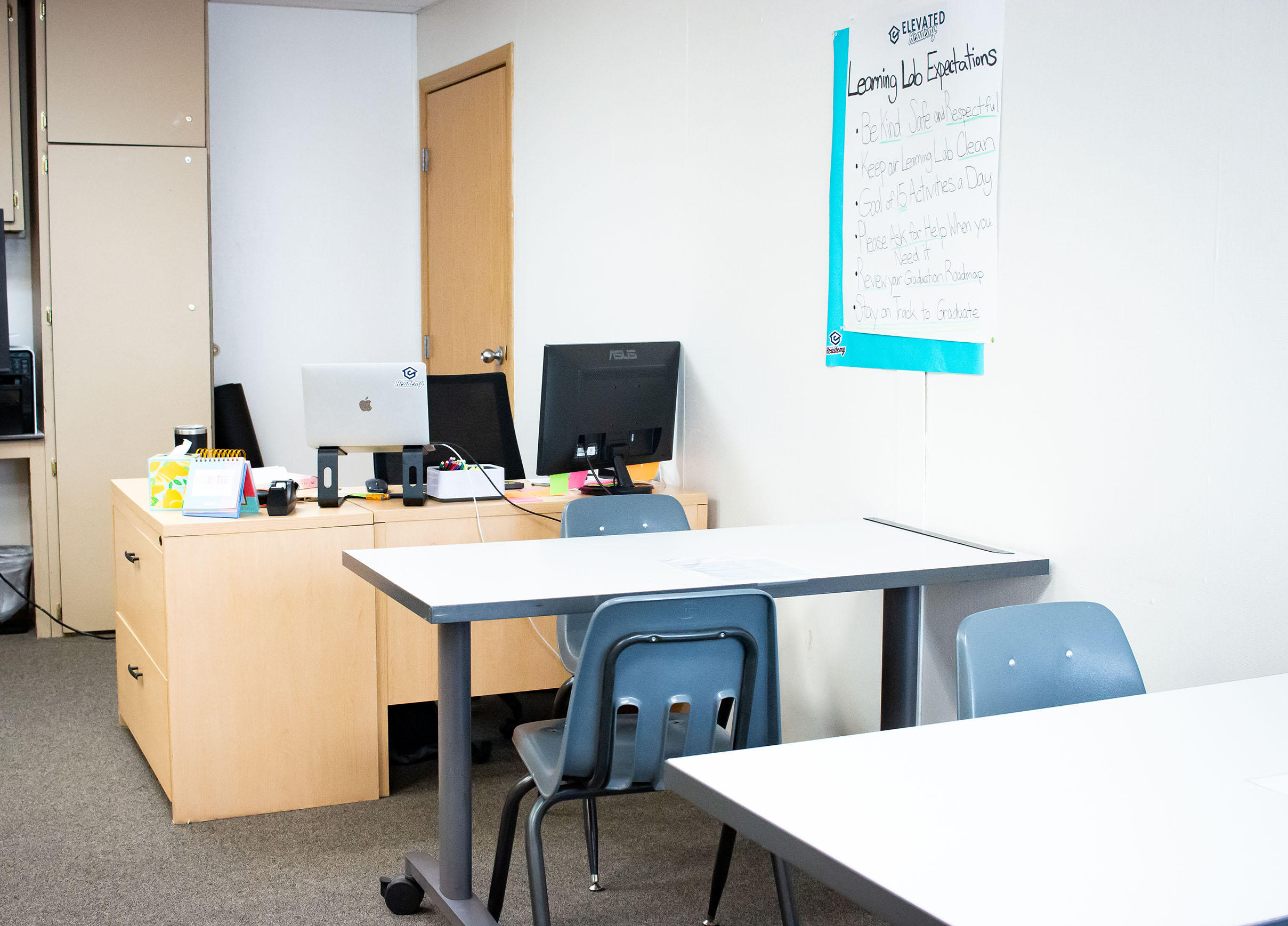 One on One Tutoring Available
Students will have the opportunity to receive one on one tutoring from our mentors in any subject area. We also provide bi-lingual support for any of our Spanish speaking students.
Short brain breaks during work time have been shown to have real benefits. They reduce stress, anxiety, and frustration. And they can help students focus and be more productive. Our North Phoenix location is perfectly set up for students to exercise, play games, and unwind during brain breaks.
Elevated Academy pairs all of our students with their own mentor teacher. They will be with you every step of the way on your journey to high school graduation and post high school life. They work tirelessly to ensure your success! Meet our North Phoenix Mentors Below.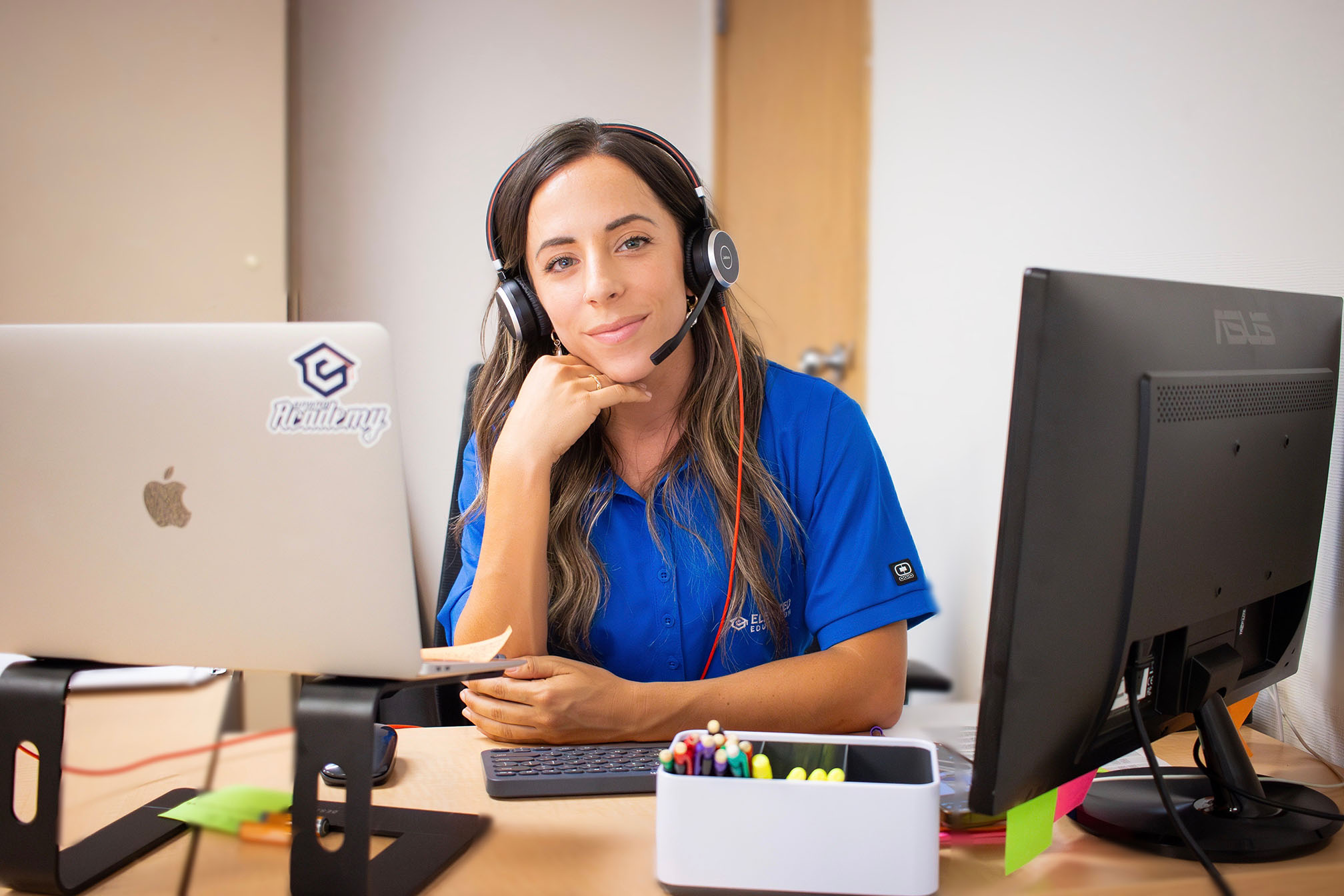 Ms. Taylor
Academic Mentor
Katrina graduated from Arizona State University with a degree in Spanish Linguistics. She has been in the education field for the past 3 years. She lived abroad in Madrid, Spain for 2 years working as an English teacher's Assistant for the ages 8 to 16 years old at a local high school. While she was abroad she obtained her TEFL (Teaching English as a Foreign Language) Certification from Canterbury English Academy. Katrina is our bilingual mentor and will also assist students who decide they would like to take a Spanish course to earn their foreign language credit. She loves offering compassion regarding the life situations of our students. She also enjoys encouraging students, helping them to the best of their abilities, giving them advice to get them through life or even their day to day lives. Outside of work, Katrina practices Brazilian Jiu Jitsu, loves to hike, be outdoors, travel, write, reading, photography and more! Placing herself in new situations, countries, and new environments to discover new things and grow is where she thrives!
Contact her today regarding enrollment and mentorship at:
Phone: 602-960-4677
ktaylor@elevatedteens.com
Mr. Strickland
Academic Mentor
Mr. Shaun Strickland started with the Elevated program in January of 2021 as a learning lab teacher. He has a B.A. in Secondary Education from Arizona State University and has experience teaching in the Mesa Public Schools district in Mesa, Arizona. Mr. Strickland also has an extensive background in technology, working as a digital design and web development project manager for several years. Mr. Strickland is currently the Lead Teacher at the North Phoenix Learning Center and enjoys the opportunity to leverage technology to help students learn and have fun while doing it!
Contact Mr. Strickland:
Phone: 602-500-4076
sstrickland@elevatedteens.com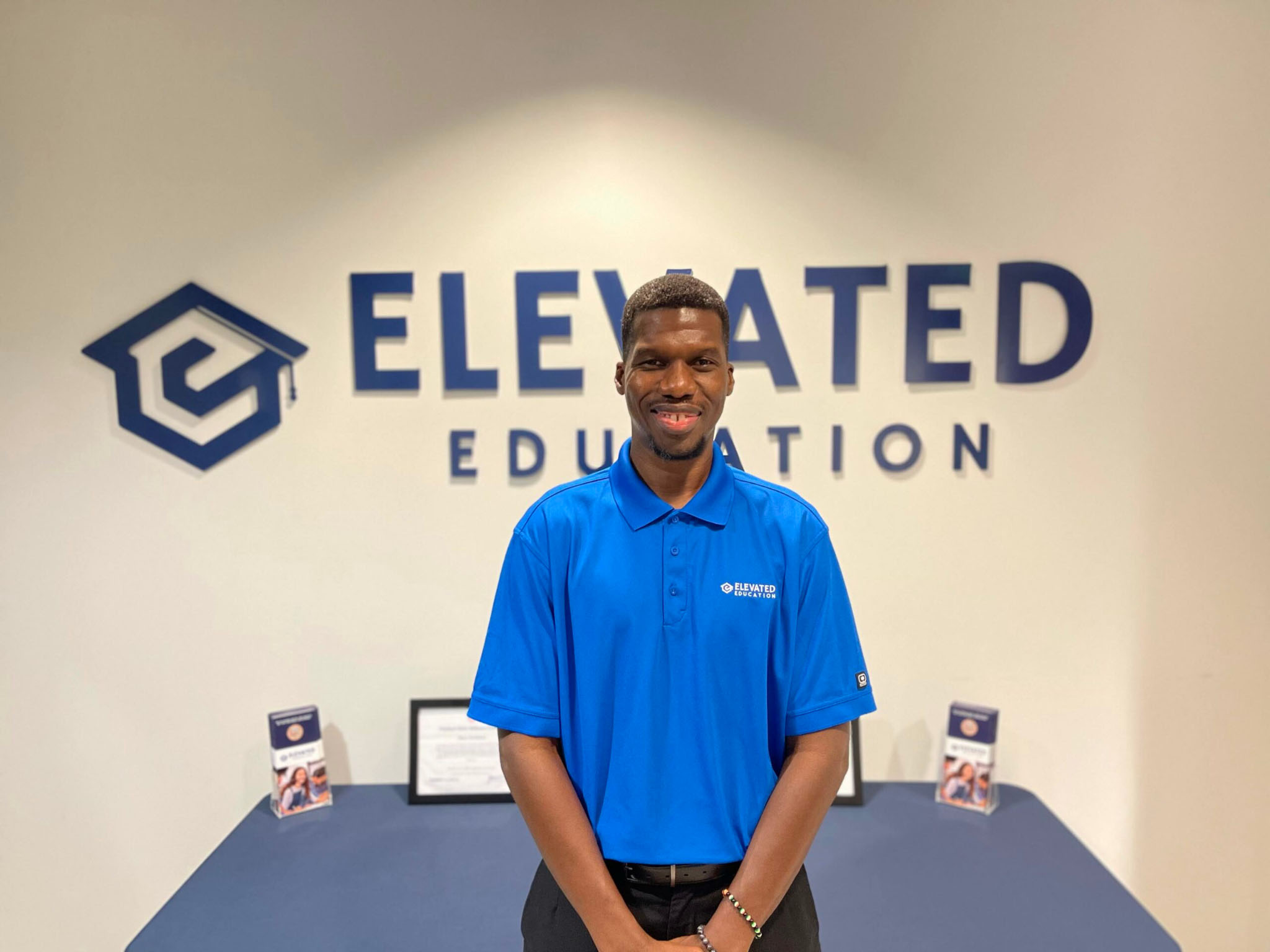 Mr. Koffy
College and Career Coordinator
Mr. Jean-Charles Koffy comes from a small country in West Africa called the Ivory Coast. His first language is French. He has a Bachelor's Degree in Marketing and a Master's Degree in International Business. He is an ASU alumni who loves reading, writing poetry, and watching sports. For the past five years he has worked in the Education field, helping students enter college and career programs. He is passionate about seeing students persist and attain the goals that they have set for themselves. One of his favorite quotes from Maya Angelou reads: "You may encounter many defeats, but you must not be defeated."
Contact JC Koffy:
Phone: 602-960-2258
jkoffy@elevatedteens.com
Have a question? Contact us!
Fill out the form below and we'll get back to you as soon as possible.
Contact Elevated Academy Today!
Elevated Academy offers flexible high school classes to help students catch up or get ahead. Start your journey toward graduation today with Elevated Academy!
If you would like to know more about our programs, or if you have a question you would like to ask, please fill out the form below.
Accelerated Learning Center Campus
4105 East Shea Blvd
Phoenix, AZ 85028
(Located next to Shea Mountain Church) 
enroll@elevatedacademy.com
Accelerated Learning Center Campus
Located on the Accelerated Learning Center Campus